Start Your Day with Chia Seed Pudding & Feel the Benefits All Day
This easy recipe makes breakfast a breeze with its short prep time (about 15 minutes). If you're a plan-ahead type, you can make it the night before and refrigerate it for the next morning. The best part is it's a one bowl recipe with no cooking required. It's vegan, gluten-free and chocked full of protein and fiber. This dish will help you jump start your day and won't leave you groggy mid-morning or zoned out during a conference call.
"Breakfast is everything. The beginning, the first thing. It is the mouthful that is the commitment to a new day, a continuing life."

-A.A. Gill
Here's what you'll need:
1 c of Almond Milk (or other milk substitute)
1/4 c of Oats (old fashioned)
1/4 c of chia seeds
Fresh fruit for topping (e.g., organic banana, blueberries, raspberries, or blackberries)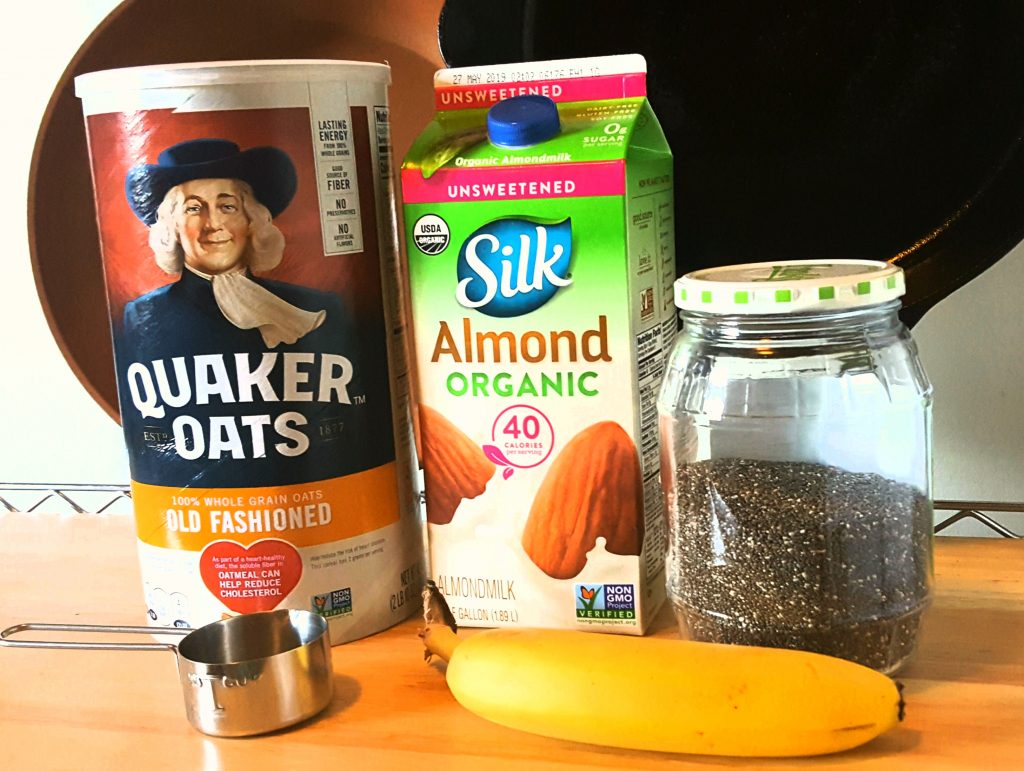 The Stats of This Recipe:
Servings: 1 (a hearty one)
Prep time: 1-2 minutes
"Cooking" time: 15 minutes
Chia Seed Pudding Recipe:
Add oats and chia seeds to a small bowl. Next add milk substitute and stir until mixed. Let the bowl sit in room temperature for 15 minutes. This is when it "cooks." It looks something like this: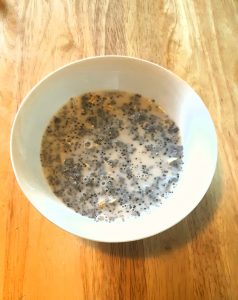 After 15 minutes, stir and top with fruit of your choice. Enjoy chilled or at room temperature.
For overnight recipe, prepare as above (saving the fruit topping part until the following morning). Cover bowl and place in fridge.
Chia seed pudding is a versatile dish and fresh fruit is one of many choices for toppings. For a sweeter topping, you could try honey and cinnamon. For a savory topping, you could try sun-dried tomatoes with fresh basil leaves. What do you like to put in your chia seed pudding? Leave a comment below. We'd love to hear from you. Happy Breakfasting!
Nutrition Facts (fruit not included): Calories 358, Carbohydrates 34g, Protein 12g, Fat 19g, Saturated fat 1g, Monounsaturated fat 3g, Polyunsaturated fat 15g, Sugar 1g, Potassium 75mg, Magnesium 20mg, Iron 1mcg, Calcium 10mg, Phosphorous 65mg.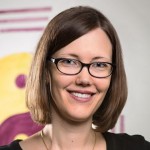 About Author
Lynn Palmgren helps people get rid of pain and reduce stress so they can live a fuller life and do the things they love to do. She is a licensed acupuncturist and Board-Certified Chinese herbalist, and founder and co-owner of Palmgren Acupuncture, P.C. in Oak Park, Illinois. You can find Lynn on Instagram here.
Other Recipes You Might Like