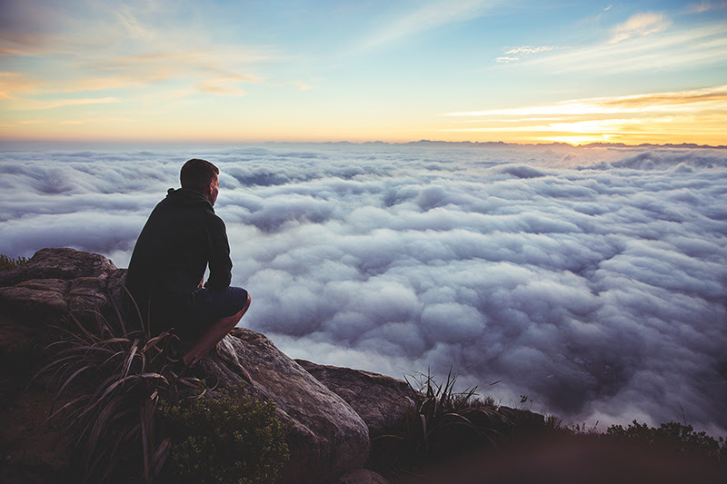 Your Partner In Whole Body Health
You are more than just your symptoms. That is why we take the time to get to know you. You come in and talk about what's going on. We ask you questions and look for the underlying cause of your health concern. Then, you are given an individualized treatment plan using any combination of our services. We customize everything - from acupuncture to massage to Chinese herbs - to fit you and meet your specific needs so you can feel better faster and live your life to the fullest.
Acupuncture
Acupuncture involves the insertion of a pre-sterilized, one-time-use acupuncture needle into a particular area of the body to promote healing. Acupuncture needles are very thin - as wide as 1-2 strands of hair. In fact, 100 acupuncture needles can fit inside of one doctor's needle.
Acupuncture is an integrative medicine that addresses current health issues and prevents future ones from occurring. It is practiced all over the world and has been endorsed by the World Health Organization, the National Institutes of Health and the National Center for Complementary and Integrative Health.
At Palmgren Acupuncture, we draw on years of study and experience to put the proven principles of acupuncture and Chinese Medicine to work for you. Here are the health concerns we treat with acupuncture. Got questions about acupuncture? Check out our FAQs page or email us here.
"Being a patient of Lynn's has been so life changing for me!"
Lynn and acupuncture have been instrumental in addressing carpal tunnel syndrome I had in my finger and wrist. She's been a tremendous resource - never preachy, simply helpful and pleasant!
-Bernadette S., Alsip, IL
Interested in trying acupuncture?
Massage
Massage is a type of therapy that involves applying pressure, manipulating, pressing, rubbing, and stretching muscles and other soft tissues. It has helped people with acute and chronic pain in the neck, back, shoulder, and hips, just to name a few areas. Massage has also been beneficial for people experiencing headaches and migraines. Because our minds and bodies are connected, massage can also provide an increased sense of well-being and help clients experiencing emotional concerns such as stress, anxiety, and depression.
Our massage therapists approach clients from a holistic perspective to help them achieve their health goals. They assess clients before working on them to see which type of massage best addresses their concerns. It could be any combination of Swedish massage, relaxation massage, sports massage, circulatory, deep tissue or functional movement technique. To that end, our massage therapists work with clients to design a treatment plan that is right for them.
Check out our Massage FAQs here. 
Meet our Licensed Massage Therapists here.
"Evie Rosado Has Been a Great Asset to My Wife and I."
She clearly possesses a truly exceptional understanding of anatomy and how the body works. She is both responsive to our requests and at the same time intuitive to what our needs are simply through her touch.. . .  Great massage table-side manner and personality, we give her an A+ all the way!
-A.J. & Erin
Chinese Herbs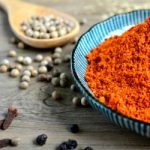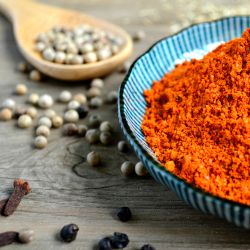 Chinese herbs have been used for thousands of years in conjunction with acupuncture. They offer a gentle way to heal the body outside of the treatment room. They include flowers, roots, barks, fruits, seeds, nuts, and stems. They are safe, natural, and effective when recommended by a Board-Certified Chinese Herbalist.
Our on-site Chinese herbal dispensary is the only one of its kind in the Oak Park area. We use only the highest-quality herbs in powdered (granular form). We can customize and blend them to fit your specific needs and address your health concerns so you feel better faster.
The brand of Chinese herbs in our dispensary is Sun Ten Pharmaceutical, which has over 70 years of experience in the herbal industry. Sun Ten's herbs are manufactured according to the superior standards of Good Manufacturing Practice, which the FDA strictly enforces with Chinese herbs. They are rigorously tested internally and by an independent third party.
With all patients, we perform a drug-herb interaction check to ensure no side effects or interactions occur between herbs and the medications and supplements you are taking. Got questions about Chinese herbs? Visit our herb FAQs here. Have a question for one of our Board-Certified Chinese herbalists? Contact them here.
Cupping
Cupping is a therapeutic technique which has been used for thousands of years and is currently practiced all over the world. It improves circulation to the muscles and is most often used to relax tight or tense muscles and alleviate pain. However, it can be used for a  number of health concerns such as seasonal allergies, common cold, nausea, and insomnia, to name a few.
Cupping involves placing special cups (glass or plastic) on the skin and suctioning the air from inside the cups. It helps your body get rid of lactic acid and toxins that are lingering below the surface. Oftentimes, a pink or red mark will result – not from bruising, but instead, as a sign that lactic acid and toxins have been released. The mark typically lasts for 1-3 days but for some people may last for a week or longer.
Benefits of cupping can include increased circulation, reduced pain, increased sense of well-being, relaxed muscles, improved breathing, and reduced stress. Learn more about cupping by contacting us.
Gua Sha 
Gua Sha (pronounced gwa-shaw) is a therapeutic technique used throughout Asia and the rest of the world. Like cupping, it is also used to release muscle tension and tightness as well as pain.
Gua Sha involves moving a special flat tool against the skin to help bring up sha (or in other words, stagnation) to the skin's surface. Like cupping, it may immediately loosen and relax muscles. Although it is most commonly used for treating muscle pain, it can also help address various health concerns such as common cold, digestive concerns, arthritis, fever and much more.
Often a pink or red mark is left on the skin after Gua Sha. Like cupping marks, it is not a bruise but simply the stagnation/toxins/lactic acid rising to the surface. The marks typically go away after 1-3 days or for some up to a week or longer depending on circulation.
Gua Sha offers a pain-free way to help you feel better and more relaxed. Want to learn more? Contact us here.
Hours
By Appointment Only
Monday 12 - 7:30 pm
Tuesday 8 am - 7 pm
Wednesday 12 - 7:30 pm
Thursday 8 am - 5:30 pm
Friday 11:30 am - 7 pm
Saturday 8 am - 2 pm
Sunday Closed