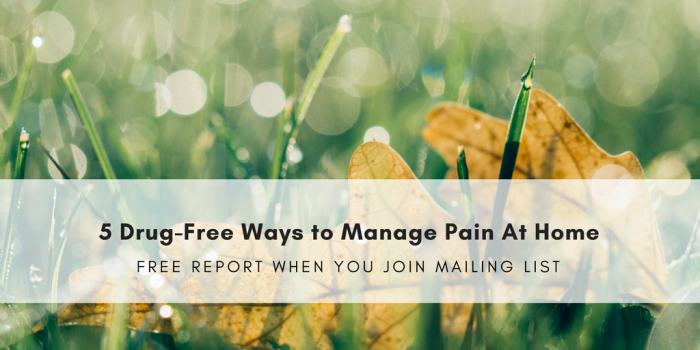 Helping You Live Your Best Life
At Palmgren Acupuncture we specialize in helping people manage pain, reduce stress, and lose weight so they can live a healthier, happier life. We listen closely to the patient – because patients know their bodies and their issues better than anyone – and then formulate a course of treatment specific to that patient and their needs, drawing on our expert knowledge of acupuncture, traditional Chinese medicine, and massage.
Life is too short to suffer. Now is the time to try something new. Learn how our drug-free holistic approach can help you here.
To start your journey toward optimal health, schedule a complimentary 30-minute consult here.
"I Highly Recommend Nick!"
I came to Nick with Bell's palsy, hoping that acupuncture would speed up my recovery. During the initial visit, Nick's demeanor and approach put me at ease at once. He was professional, asked pointed questions, and yet, just below the surface I sensed a good sense of humor, a trait I highly appreciate in healthcare professionals. I felt I could trust him. After a couple of sessions, my condition improved. 
- Maja M., Chicago, IL
Compassionate Care Meets Convenience
Have you ever felt like your doctor wasn't listening to you? At Palmgren Acupuncture it's your turn to talk.
The sources of pain can often be elusive, so we listen closely to our patients and ask questions to understand the specific nature of thier issues. This diagnostic process allows us to design an individualized plan to fit their specific needs. Then, during the course of treatment, we track their progress to ensure that they are getting the results they need.
We are conveniently located in downtown Oak Park and open 7 days a week (including evening hours). Scheduling a massage or acupuncture session is easy with online booking 24/7. We're proud to be home of the only powdered Chinese herbal dispensary in the area. Our Chinese herb formulas are designed individually for patients and mixed on site.
We want you to feel better than ever, and as quickly as possible.
"Lynn Is Truly a Healer."
Since starting treatment with her 9 months ago for chronic pain, I have been able to reduce each of the two pain medications- one by half, one by two thirds. Since each of them have side effects, this is very significant to me! She has advised me on vitamins, Chinese herbs, salves, and even foods to eat that all have reduced my daily pain and side effects from my health issues. Lynn is so thorough, and her calm, patient, and positive attitude in our appointments is so appreciated. I've felt so confident about her skill that my daughter and husband now go to Palmgren Acupuncture too. 
-Kris, Oak Park, IL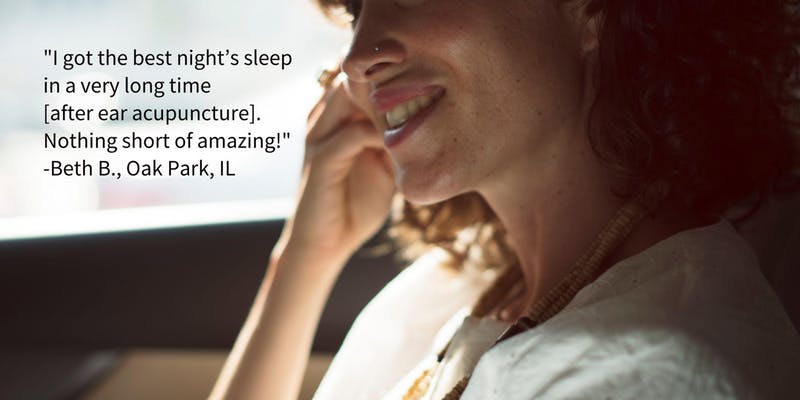 Friday, October 26th, 10 am to 2 pm
You're invited! Join us as we celebrate National Acupuncture Awareness Day. Owners Nick and Lynn will be on hand to provide complimentary ear acupuncture* which is great for stress relief and pain management. Come by for a tour of our newly expanded clinic and meet our new acupuncturist, Kholood! Enjoy a cup of tea and have your moment of zen.
Location: Palmgren Acupuncture, 115 N Marion St, Ste 8, Oak Park, IL 60301
RSVP required. Save your spot here. 
* New patients welcome. Ear acupuncture available to adults & kids age 12 & up.
Drop Us a Line
Interested in working together?
5 Drug-Free Ways to Manage Pain At Home
Get FREE Report When You Sign Up
Hours
By Appointment Only
Monday: 8 am - 6:30 pm
Tuesday: 11 am - 8 pm 
Wednesday: 8 am - 6:30 pm
Thursday: 11 am - 8 pm
Friday: 8 am - 8 pm
Saturday: 8 am - 1 pm