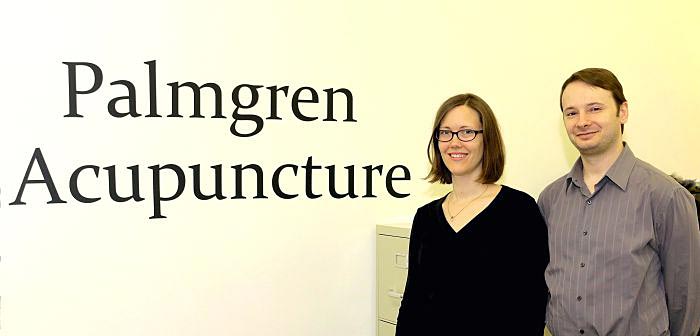 We Help You Live Your Best Life
So You Can Do the Things You Love
Pain can be frustrating and even worrisome at times especially if it's impacting your energy and sleep.  You've done what you usually do to get rid of pain but for whatever reason, it's not working.  Now is the time to explore your options.  At Palmgren Acupuncture we have solutions and we can help. We specialize in pain management, insomnia, and stress relief so you can live a healthier, happier life.
We offer a variety of services to help get you there - acupuncture, therapeutic massage, and Chinese herbs. And we design a treatment plan specific to your needs, drawing on our expert knowledge. Your treatment plan goes beyond just getting acupuncture or massage. It includes advice and resources which can help you reach your goals sooner - whether it's diet changes, sleep hygiene tips, breathing techniques, or stretching. In our clinical experience, patients who follow our advice and make these changes typically see results faster.
Palmgren Acupuncture Is Now Virtual
We have decided it was in everyone's best interest to 
temporarily close our clinic starting on Thursday, March 19th until further notice
. In the meantime, we'll be  offering
brand new virtual services:
 acupressure sessions, qi gong private lessons an Chinese herbal consults - to help keep you healthy. Our new virtual services can be booked by phone, email or online
here
. While our physical clinic is closed, we'll continue to answer phones and emails so please feel free to reach out with any questions or concerns.
Thanks for your love & support! We appreciate you and look forward to seeing you when we reopen.
Warmly,
Lynn & Nick
Owners of Palmgren Acupuncture
"Highly Recommend Scheduling an Appointment with Nick"
Nick and Lynn are great practitioners. I saw Lynn once but have been mainly meeting Nick for multiple injuries that I had and he's been really great. Not only does he know how to treat injuries, he has a wealth of knowledge on how to take care of yourself to prevent further injuries and has an answer to any question I had about stretching or working out. If you're an active person who plays sports or works out, I highly recommend scheduling an appointment with Nick! 
- Chris P., Google Reviews
Holistic & Compassionate Care  
At Palmgren Acupuncture it's your turn to talk. You know your body better than anyone else so we listen closely to you. We ask you questions to understand the specific nature of your concerns and to get to the root/cause of them. This diagnostic process allows us to design an individualized plan. We work together with you as a team and track your progress to ensure you are getting results. We want you to feel better than ever, and as quickly as possible.
Now is the time to try something new. Learn how our drug-free holistic approach can help you here. To start your journey toward optimal health, schedule a complimentary 15-minute phone consult here.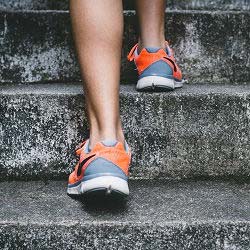 We're one of the few clinics in the area that provides this type of acupuncture - which resets tight, tense muscles quickly. Great for sports injuries and chronic pain. All of our licensed acupuncturists are specially trained in orthopedic acupuncture.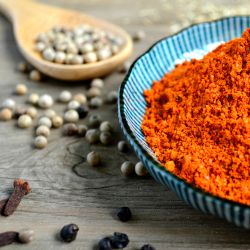 Your Chinese herbal formulas are designed individually for you, mixed on site, and ready to go at your appointment. We're the only herbal dispensary in the area that offers powdered (or granular) Chinese herbs.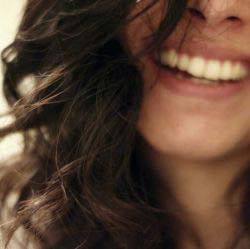 Hours that fit your busy schedule: Open 6 days/week with evening hours Monday through Friday.  Scheduling an appointment for acupuncture or massage is easy with online 24/7 booking. 
"Lynn Is Truly a Healer."
Since starting treatment with her 9 months ago for chronic pain, I have been able to reduce each of the two pain medications- one by half, one by two thirds. Since each of them have side effects, this is very significant to me! She has advised me on vitamins, Chinese herbs, salves, and even foods to eat that all have reduced my daily pain and side effects from my health issues. Lynn is so thorough, and her calm, patient, and positive attitude in our appointments is so appreciated. I've felt so confident about her skill that my daughter and husband now go to Palmgren Acupuncture too. 
-Kris, Oak Park, IL
Breathing Workshop Taught by ML Wahlfeldt, Breathing Class Certified Instructor   - POSTPONED   
Are you feeling anxious? Stressed? Tired? Or depressed? If you answered yes to any of these, this workshop is for you.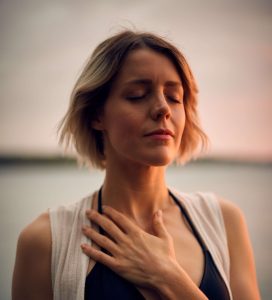 Join us Date TBA 
At Palmgren Acupuncture
Take control of your breathing and experience a life-changing class. Changing your breathing truly does affect immediately your body & mind. Most importantly the impact takes place at the cellular and muscular level.
The class is part lecture part interactive instruction in breathing exercises. Your breath is directly connected to your nervous system and effects your organs, your memory, your sleep, your digestion, your levels of anxiety/stress and your blood pressure. By learning to breathe properly (the way your body was designed to breathe) you can immediately reduce your stress, lower your blood pressure, find calm and focus, and control your health and emotional well-being.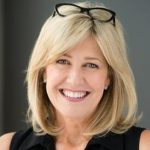 ML Wahlfeldt is a Breathing Class Certified Instructor and has trained closely with Dr. Belisa Vranich, whose work with breathing and her groundbreaking book Breathe have helped thousands of people improve their health inside and out. ML  studied breathwork and meditation for 9 years and has extensive experience of teaching breathing classes to big name corporations like Google, WeWork and Pfizer Pharmaceuticals.
This Event has been postponed. Want to be notified when it's rescheduled? Contact us here. 
Drop Us a Line
Interested in working together?
Join 100s of Health-Conscious People & Get Our Healthy Living Newsletter
Hours
By Appointment Only
Mondays: 12 pm - 6:30 pm
Tuesdays: 8 am - 8 pm
Wednesdays: 12 pm - 6:30 pm
Thursdays: 8 am - 8 pm
Fridays: 2 - 8 pm
Saturdays: 8 am - 2 pm