Recommended Book List
Receiving care from Palmgren Acupuncture is more than simply acupuncture and Chinese herbs. Your lifestyle, your habits, your choices, your stress - we talk about it all. This helps us understand what you're going through. Often, we give patients homework assignments to do like meditation, stretches, and reading. These books are a few of our favorites and oft-recommended for better health:
Becoming a Supple Leopard
by Dr. Kelly Starrett, DPT
"This book is a great how-to. It helps you learn how to move and do it right. Plenty of pictures and step-by-step instructions to help you learn how to stretch correctly and help you alleviate pain." -Nick's Recommendation
Power to the People!
by Pavel Tsatsouline
"This book makes exercising for increase strength gains simple. Pavel's direct manner and simple style and approach makes becoming extremely strong very attainable within a very reasonable budget. Easy to follow instructions and his outlined approach make this very safe and effective for becoming strong without bulking up." -Nick's Recommendation
Buddha's Brain
by Rick Hanson, PhD.
"This book explains the why we should meditate and goes through how to meditate. Its suggestions have helped many of my patients successfully start (or re-start) their meditation practice. Excellent for beginners, intermediate and advanced alike." - Nick's Recommendation
The End of Dieting
by Dr. Joel Fuhrman, MD
"Dr. Fuhrman takes the guesswork out of dieting in this gem. He goes through what to eat and what not to eat, and shows you how to stop yo-yo dieting. His advice is sound and may turn you into a veggie lover just yet!" -Nick's Recommendation
Emotional First Aid
by Guy Winch, PhD.
"This book serves as a medicine cabinet for emotional scrapes and bruises we endure regularly. Dr. Winch, a PhD and stand-up comedian, weaves practical step-by-step advice on how to 'treat' these wounds with a good sense of humor. A great reference to have on hand - one that you'll go back to time and time again." -Lynn's Recommendation
Breaking Free from Emotional Eating
by Geneen Roth
"A candid portrait of the author's struggles with emotional eating. Instead of treating emotional eating as a symptom, her approach goes to the heart of the matter and helps untangle the habit of emotional eating." -Lynn's Recommendation
Miracle of Mindfulness
by Thich Naht Hahn
"A must read for anyone interested in mindfulness and wants to know how to incorporate it into their everyday lives. This is usually the first book I recommend to patients who are completely new to meditation." -Lynn's Recommendation
Wherever You Go, There You Are
by Jon Kabat-Zinn, MD
"You want to know how to get back to the present moment? Read this book. Excellent for anyone interested in mindfulness, its benefits and where to start."  -Lynn's Recommendation
Daring Greatly: How the Courage to Be Vulnerable Transforms the Way We Love, Parent, and Lead
by Brene Brown, PhD.
"If you feel like you've been playing it safe at home and at work, pick this book up. It's an inspirational read that encourages you to take risks, put yourself out there, and ultimately, have the courage to be yourself." -Lynn's Recommendation
Drop Us a Line
Interested in working together?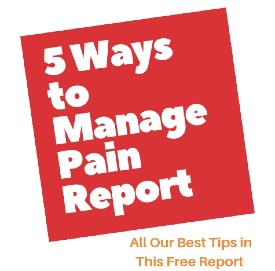 Hours
By Appointment Only
Mondays: 12 pm - 6:30 pm
Tuesdays: 8 am - 8 pm
Wednesdays: 12 pm - 6:30 pm
Thursdays: 8 am - 8 pm
Fridays: 2 - 8 pm
Saturdays: 8 am - 4 pm